Excursion : Valley of roses- el Kelaa M'gouna
        Departure early in the morning to el Kelaa M'gouna to attend the ceremony of the feast of roses. We attend the parade of musicians, singers, dancers. Folk dances such as the Ahidous, the sword dance and the dance of the bee enliven the nights of these festivities. The streets and houses are decorated with fragrant bouquets, singers, musicians who sound their music. . Men and women dressed in their finest costumes meet to celebrate and dance. The inhabitants of Kelaa M'Gouna sprinkle their visitors with rose water and throw pink petals that are deposited on their clothes.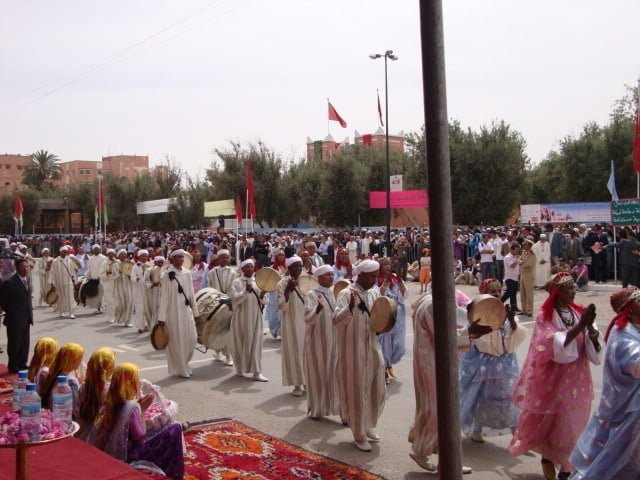 Start trekking in the valley of roses. Loading mules and departure. It is a long succession of small villages and traditional houses in earth, whose richness is hidden in invisible gardens of the road, the roses which smell spread everywhere in May, a few days before the harvest. We continue to Bou Thrarar the capital of the Valley of Roses. We can visit the rose gardens and discover a beautiful and imposing ksar (fortified village) overlooking the beautiful oasis of tranquility that extends to his feet. Night in a bivouac or in a gîte.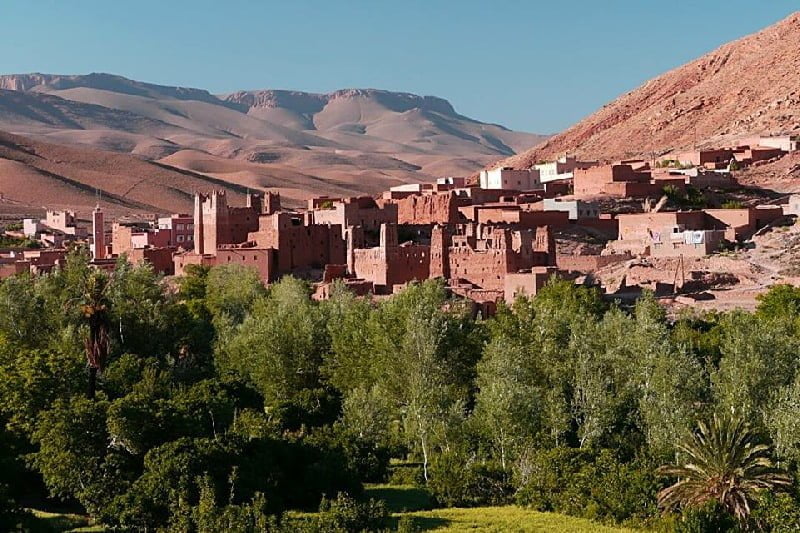 BOOK ROOM MOROCCO :
Location Marina – Maroc Immobilier – Agadir Immobilier – Excursion Agadir – Hotel Agadir – Hotel Marrakech – Appartement Marina – Marina Agadir
Tour Marrakech Merzouga
Tour Marrakech Merzouga
Tour Marrakech Merzouga
Tour Marrakech Merzouga
Tour Marrakech Merzouga
Tour Marrakech Merzouga
Tour Marrakech Merzouga
Tour Marrakech Merzouga
Tour Marrakech Merzouga
Excursion Agadir
Tour Marrakech Merzouga