OVERVIEW OF 3 DAYS DESERT TOUR FROM MARRAKECH TO FES
Embark on a 3 days desert tour from marrakech to fes journey through Morocco's scenic wonders. Day 1 takes us from Marrakech to Ait Benhaddou and the Dades Valley, filled with historical landmarks and natural beauty. On Day 2, we explore the majestic Todra Gorge and experience a camel ride to our Berber camp in the captivating Erg Chebbi dunes. Finally, on Day 3, we traverse the Ziz Valley, visit Midelt, and conclude our adventure in the vibrant city of Fez. Discover the magic of Morocco in just 3 unforgettable days.
ITENERARY OF 3 DAYS DESERT TOUR FROM MARRAKECH TO FES
DAY 1 :

Marrakech > Ait Benhaddou Kasbah > Skoura Oases > Roses Valley > Boumalene Dades > Dades Gorges :
We pick you up from your Riad or Hotel and leave Marrakech to begin our tour in the Dades Valley. We pass through Tizi-n-Tishka in the high Atlas Mountains where we pause to appreciate the mountain views. We visit the Ait Ben Haddou village which is recognized by UNESCO as a world patrimony. It is famous as a backdrop for many films, including 'Lawrence of Arabia', 'Gladiator' and 'Alexander'. We take lunch here before continuing on our way enjoying the natural beauty of the landscapes and historical monuments such as Taourirt Kasbah in Ouarzazate and Roses Valley, which is renowned for the Festival of Roses. We also pass through the little Berber villages of Skoura and 'El Kelaa des M'Gouna' and 'Boumalene Dades'. The latter is our final stop for the day in Dades gorges. We shall stay overnight in a hotel which includes dinner and breakfast
DAY 2 :

Dades Gorge > Todra Gorge > Tinjdad > Merzouga

( Camel ride and night in a camp )

 
From Boumalene Dades we head to Merzouga in one of the largest windblown dunes in Morrocco, Erg Chebbi. Through the Berber village Tinghir we visit Todra Gorge where the cliffs are as high as 600m and only 10m apart. We leave Todra passing through many Berber villages to pass through Tinjdad where we can stop for lunch or if you preferrable continue to Rissani where you could have the local speciality, Berber Pizza for lunch if we get there by Midday. After lunch we make our way to Merzouga where we will leave our luggage in a rooms. The camels take us to a Berber camp in the middle of the sand dunes of Erg Chebbi. 20 km long and 5 to 8 km wide it is also reputed as the highest sand dunes in North Africa. It is a unique and diverse environment. The camel trek takes about 1hr 30 min from the hotel to the camp where we continue the spirit of the nomadic Berber lifestyle. There we setup 3 Berber tents with additional restaurant and kitchen with the dunes naturally providing basic facilities. The tents are well equipped and we provide mattresses, blankets, and cushions. After dinner we gather round the fire and enjoy the desert night perhaps with traditional Berber drums Organized by
DAY 3 :

Merzouga > Ziz Valley > Midelt > Ifran > Fes:
Before sunrise, our camel warden will wake you to ascend the dunes and find the sun emerge above the horizon. During the winter season, when the days are short, we will start the camel trek and on route pause to meet the sunrise. Arriving at the hotel we will be able to have showers and breakfast, before continuing our journey to Fez. We leave Merzouga on route to Fez, passing through many places: Arfoud, Errachidia, Ziz Valley, Meditlt, and Cedar Forests of Azrou, Ifrane and Fez. On a good day you might be able to catch a glimpse of the monkeys that live in the forests. We will stop for lunch along the way in one of the many restaurants. Our guide will make sure you reach your chosen Riad or Hotel. Here we will leave at your Riad or Hotel at the end of the 3 days tour. We hope that you have enjoyed your taste of Morocco and all it has to offer and wish you well on your onward journey.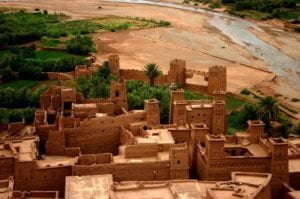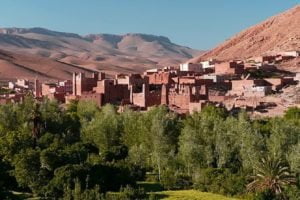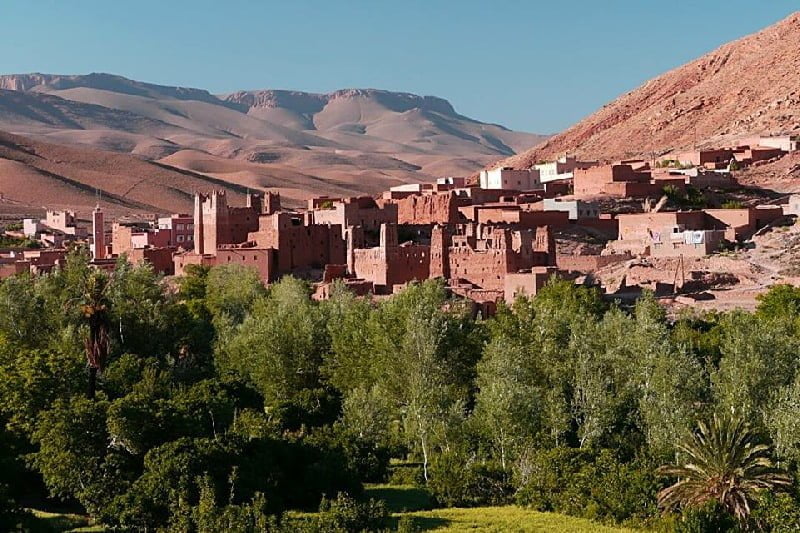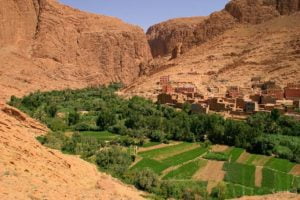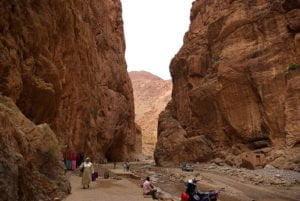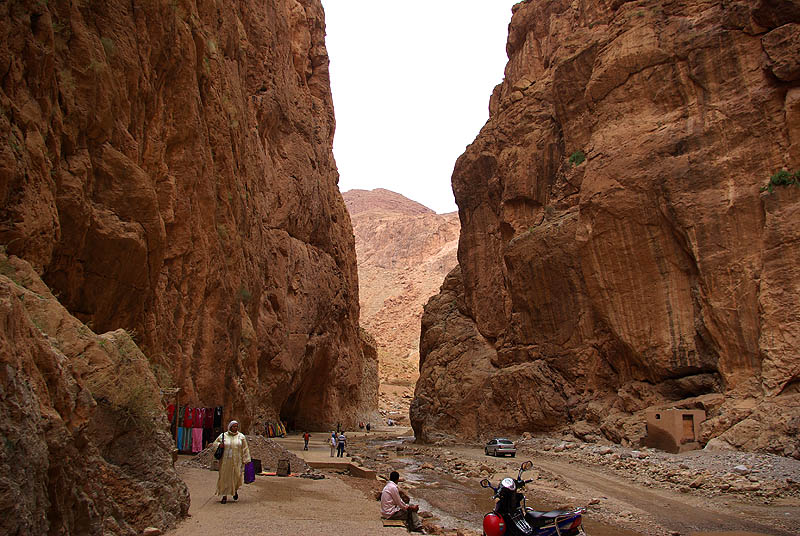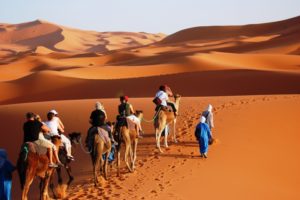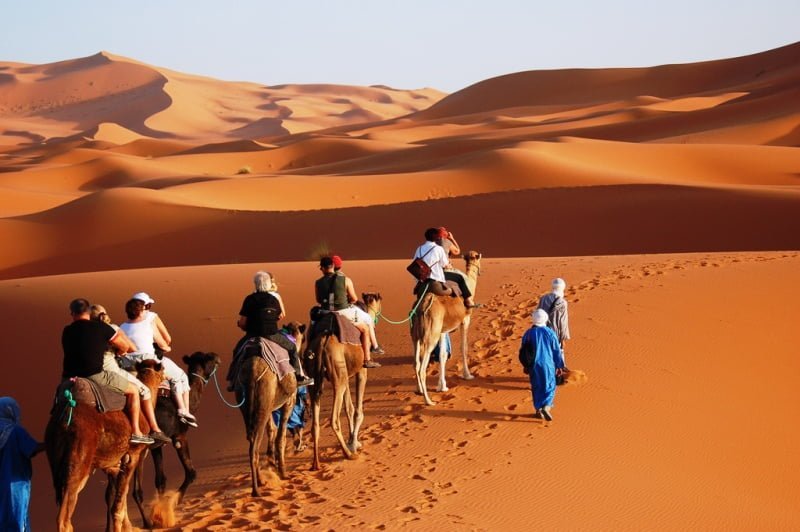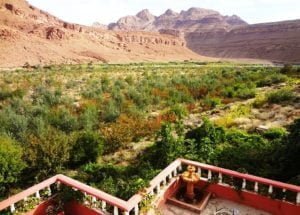 Map of itinerary :


Request a quote (reply as soon as possible)