OVERVIEW OF TOUR 8 DAYS TO GORGE & KASBAH FROM MARRAKECH
Explore Morocco's stunning landscapes on an 8-day journey. Starting from Marrakech, we'll pass through the High Atlas Mountains, visit Telouet Kasbah, and reach Ouarzazate. Day 2 takes us to the Valley of Roses and the Dades Gorge, then to the Todra Gorge. Next, we'll venture to Merzouga for a desert camel trek and overnight stay. Days 4-7 lead us through Tafraout, Zagora, Mhamid, and Chegaga, offering unique cultural encounters and breathtaking views. On Day 8, we'll return to Marrakech via Ouarzazate. Join Sahara Exploring Expedition for an unforgettable Moroccan adventure.
ITENERARY OF TOUR 8 DAYS TO GORGE & KASBAH FROM MARRAKECH
DAY 1 :

Marrakech > Telouete > Ouarzazate
After breakfast departure to the High Atlas by the collar of Tizi n'tichka 2260 m above sea level through the kasbah of Telouet (visit of the Kasbah) ESUIT lunch there by an old caravan trail until Ait Ben Haddou continuation ouarzazate dinner and overnight at hotel.
DAY 2 : Ouarzazate > Valley of Roses > Dades Gorge > Todra Gorge
Morning depart for palm Skoura via Kasbah miles of road through the valley of roses by Kala mgoun track to reach the Dades Valley to the kasbah of Ait Youl (lunch at the gorge) afternoon to return to continue Boumalne to Tinghir and Todra gorge dinner and overnight at the hotel.
DAY 3 : Toudra Gorge > Tinjdad > Erfoud > Merzouga
1 hour of walking in the palm Tinghir continuation to Erfoud to pass by Ksour Tinjdad Touroug. visit the workshop of the production of marble and fossils of Erfoud. track to the highest dunes in Morocco Merzouga Dunes to admire the sunset camel and overnight in tents in the middle of the dunes.
DAY 4 : Merzouga > Taouz > Ouzina > Tafraout
After breakfast departure to the village of Black Khamlia that make music, then start to Tauz and then prints repistre Oued Ziz down by the track of Paris-Dakar through the village of Ozin (lunch on site) and After crossing pass by very sandy Ramlia of Oued Rheris And following the trail till Tafraoute mountain dining and lodging auberge.
DAY 5 : Tafraout > Zagora
Depart for Zagora After breakfast in the track of Paris-dakar across the desert plateau, the hamadas and nomads in a tent dinner and overnight at the hotel.
DAY 6 :

Zagora > Mhamid > Chegaga
Departure from the hotel in the morning to Tamgrout, visit Zaouia Nassirya: old Koranic library, and the underground village of coperation Us What's manufacture. continuation to Mhamid for lunch. Afternoon we leave Mhamid by a stony track. vegetation is very rare except around the water. Chegaga night in tents nomad.
DAY 7 : Chegaga > > Foum Zguit > Taznakht > Ouarzazate
Reveil morning to watch the sunrise on the dunes, after breakfast depart for Foum Zguit it through the dry lake iriqui and a desert plateau. Lunch on the road and continuation to Ouarzazate via Taznakhte installation at the hotel.
DAY 8 : Ouarzazate > Marrakeche
Breakfast at hotel departure for the city of Ouarzazate (Kasbah Taourirt Studio Theater), then continues on Marrakech by road godronnée lr pass through Tizi-n-Tichca.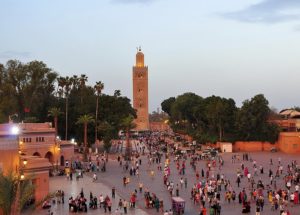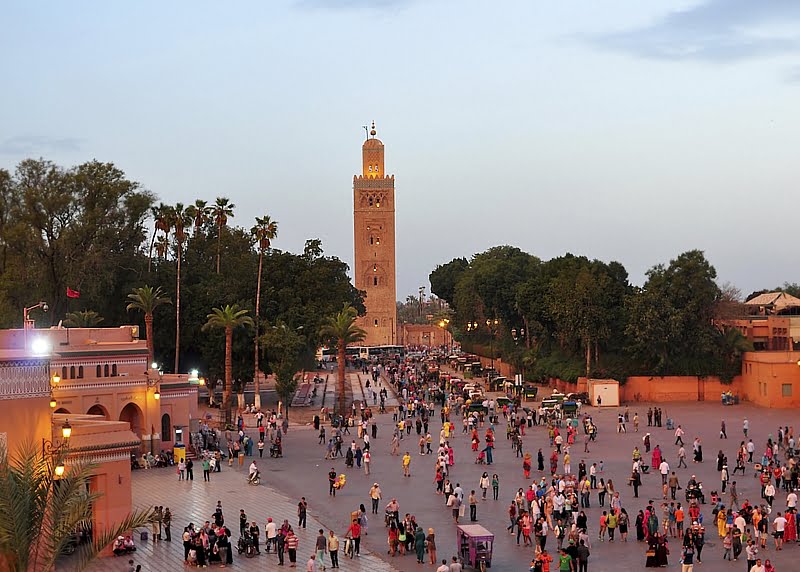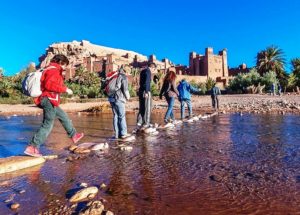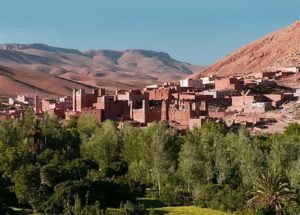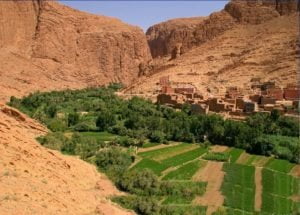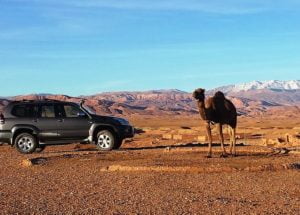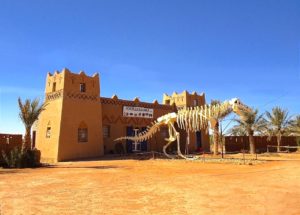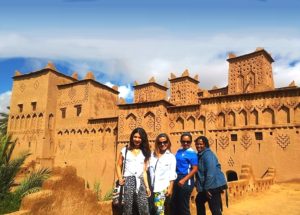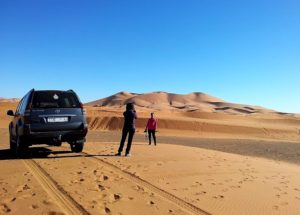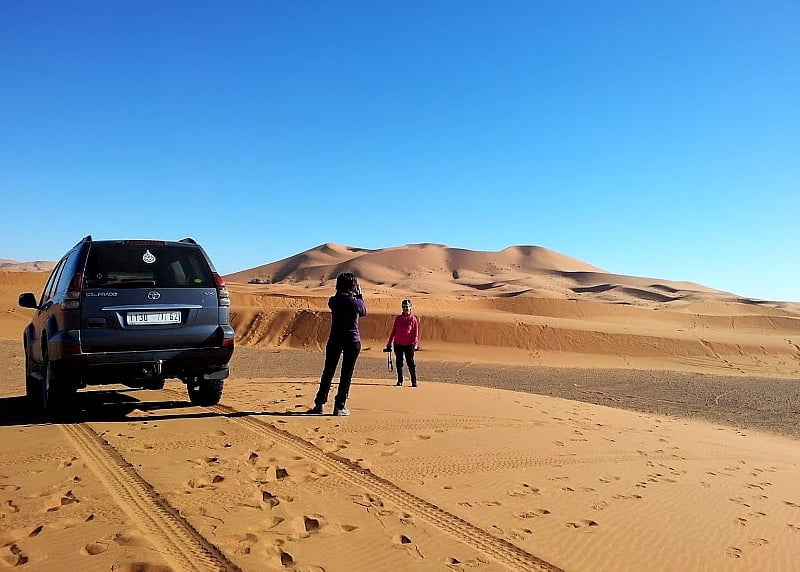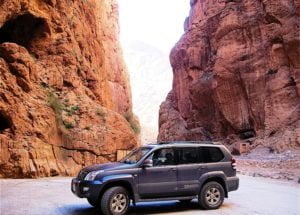 Map of itinerary :


Request a quote (reply as soon as possible)